Wednesday Oct 4 2023
Inflation Control, Growth in Production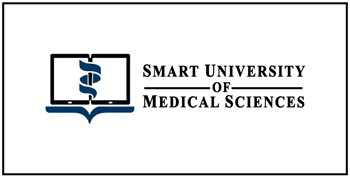 Department of Infrastructure
Guideline for Information Technology Council of the Smart University of Medical Sciences
In accordance with the accomplishment of the missions of the Virtual University of Medical Sciences, which is in direct association with the field of information technology more than any other university and also as well as the role of this university in facilitating the development of virtual education in other medical sciences universities of the country and the dual significance of information technology in it, and considering the approval of the Board of Directors, the Information Technology Council of the University is established.
Article 1. Duties:
The duties of the council are consisted of below:
Preparation of mid-term and long-term plans for the development of information technology in different sectors based on the university's macro policies in the information technology field.

Submitting proposals regarding the university's macro strategies of information and communication technology in the fields of education, research, financial, administrative, and service providing to the university council.

Identifying hardware and software needs and governing their supply solutions

Determining the methods of providing services to users inside and outside the university

Interdepartmental coordination in the university to advance information technology strategies

Supervision of semi high- priced purchases of equipment, software contracts, and content production, related to information technology

Reviewing, approving, and following up on the programs proposed by other departments of the university related to information technology
Article 2. Members:
Council members consist of 9 people as mentioned below:
Chancellor of the University (Member and Chairman of the Council)

Vice Chancellor for Information Technology and Infrastructure (Member and Director of the Council)

Vice Chancellor for Academic Affairs (Educational and Research) of the University (Member)

Vice Chancellor for Management and Resources Development (Member)

Director of the Technical Infrastructure Department of the University (Member)

Legal director of the university

Two faculty members or experts nominated by the university Chancellor (Member)

Head of Statistics and Technology of the Ministry of Health and Medical Education or his plenipotentiary representative (member)
Note: The council is allowed to invite other experts without voting rights to attend the meeting if needed.
Article 3. Structure:
The letters of appointment of the members are issued by the Chancellor of the university.

The term of membership in the Information Technology Council of the University is two years for the members, which could be extended.

The council is considered official with the participation of at least half plus one official member and its decisions are enforceable by the vote of the relative majority.

The meeting of the council is held at the request of the Director and the approval of the Chairman of the council at least 4 times a year according to the needs.

The secretariat of the council is located in the Information Technology and Infrastructure department.

The council is responsible for preparing meeting agendas, holding meetings, following up on the implementation of the approvals, and submitting reports to the council.
This Guideline was approved in 3 articles and one note in May 2017 by the university board of directors.
تغییر اندازه فونت:
تغییر فاصله بین کلمات:
تغییر فاصله بین خطوط:
تغییر نوع موس: