International Affairs
Simultaneous broadcast of the European International Medical Education Conference (AMEE) 2022
The simultaneous broadcast of the International Conference of European Medical Educators (AMEE) 2022 will be held by the Smart University of Medical Sciences across Iran.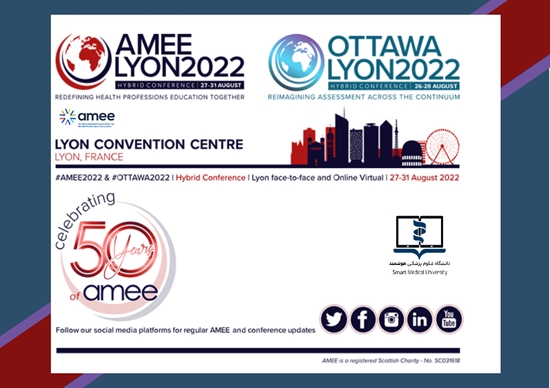 In line with the promotion and advancement of medical science education in Iran and with the correspondence carried out by the Department of International Affairs of the Smart Medical University with the European Medical Education Association, it has become possible to use the online broadcast of this conference for professors and students in universities across the country. Participants can join online in public meetings and symposia and discuss and exchange opinions and experience in the field of medical education. It should be mentioned that with the arrangements made by the Smart Medical University the participation of faculty members and students in this conference is free of charge.
The AMEE Annual Conference is one of the most prestigious and popular events on the medical education calendar. In this event, experts, professors, students, institutions and organizations from across the globe gather to share ideas, innovations and new approaches in the field of medical education.
The AMEE conference in 2022 will be held at Lyon Convention Center, France from 27-31 August.