International Affairs
Conclusion of MOU between the SUMS and the COMSTECH Inter-Islamic Network on Virtual Universities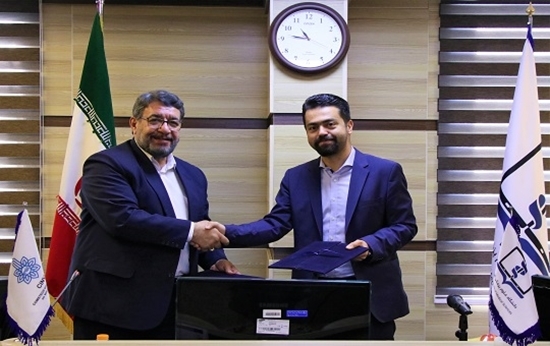 SMUMS and COMSTECH Inter-Islamic Network on Virtual Universities (CINVU) conclude a memorandum of understanding for the development of educational capacity and the international dissemination of medical science.
In the meeting of signing the MOU, Dr. Khojasteh, Chancellor of the SUMS, stated, "The Smart University of Medical Sciences intends to become a symbol of the new generation universities among the country's medical sciences universities. The activities of this university have led to an increase in efficiency of education. The use of new technologies in all matters related to health is another goal of this university." He further added that to stabilize our position in the field of smart education and treatment, in addition to producing the right content and program, we must build effective relations in the international scientific sphere.
Dr. Karim Najafi Barzegar, Secretary General of CINVU, stated, "Fifty-seven countries are members of the COMSTECH Inter-Islamic Network on Virtual Universities, and the purpose of forming this network is to develop the infrastructure of Islamic countries. This network covers all the different disciplines which are provided virtually." He further acknowledged that CINVU intends to actively participate in the Smart University of Medical Sciences sphere of activity. Dr. Karim Najafi Barzegar proposed that CINVU can facilitate exchange between smart universities to take bigger steps for the economic growth of this university according to the recommendations of the Leader of the Islamic Republic of Iran regarding economic growth.
Dr. Seyed Ahmad Ahmadi, Vice Chancellor of International Affairs of the SUMS stated: "We must think and act internationally. According to the orders of Dr. Einollahi, the Minister of Health and Medical Education the most important internationalization strategy in the field of medicine is education and other fields related to it." He added that CINVU is one of the best choices among international institutions for the internationalization of the university's activities.