Virtual Reality Room
Launch of Virtual Reality and Augmented Reality Room at the Smart University of Medical Sciences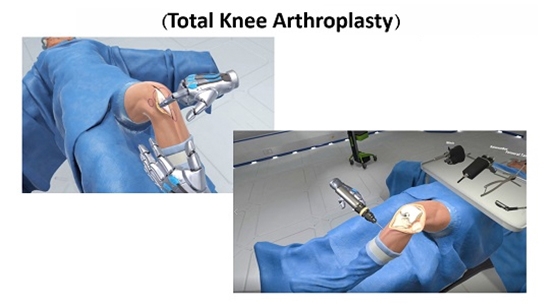 One of the goals of the Smart University of Medical Sciences is to focus on various remote systems, including electronic learning.
Public relations of the Smart University of Medical Sciences - The increasing development of new technologies requires the development of related sciences, which are developing day by day. Fields such as psychology of health in cyberspace, medical ethics in cyberspace, e-health, etc., should receive special attention.
The Smart University of Medical Sciences has set up a virtual reality and augmented reality room. A VR anatomy and knee joint surgery (Total Knee Arthroplasty) training program has been designed and installed for headsets.
The future programs of this department are VR training programs for cells and components, working with laboratory equipment, lumbar spine surgery and artificial disc placement, among other virtual reality training programs in the field of medicine.